Ross Ranch: Mendocino Coast Horseback Riding

Go for a horseback ride on spectacular California's Manchester Beach on the Mendocino Coast. Miles of unspoiled sand and surf. Rocks, driftwood, creeks, birds and seastacks dot this vast expanse of beach. Or if you prefer, take a guided horseback ride through a beautiful mountain redwood forest in the inland coastal mountains of Elk.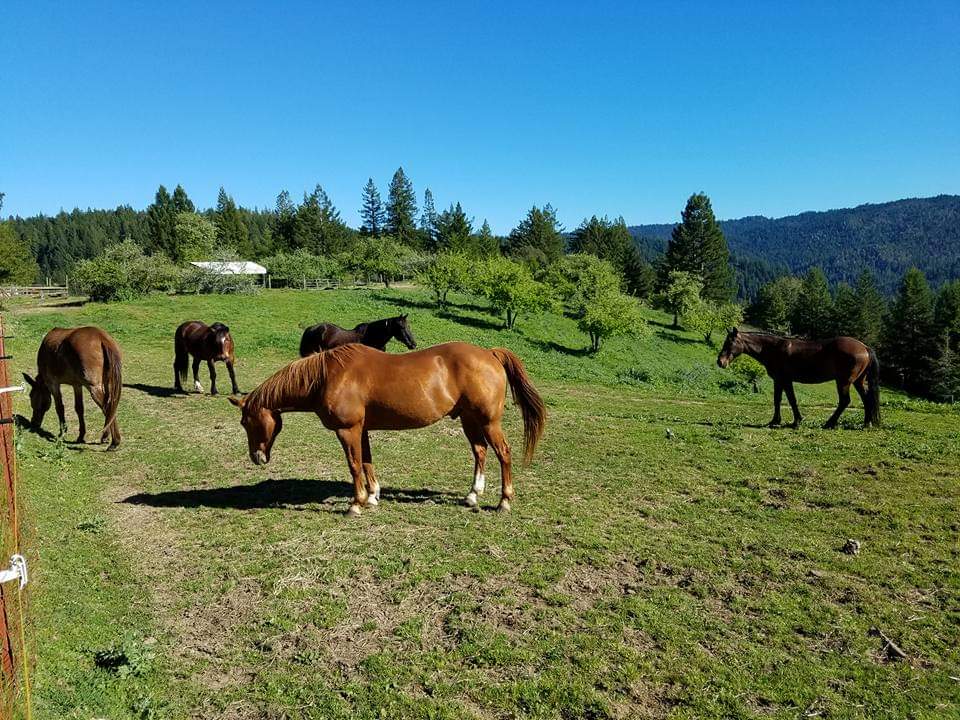 PRICING
Beach Rides $70 per person
Forest Rides $70 per person
Rides are for 1 1/2 Hours
All major credit card/debit cards accepted.

The Ross Ranch is a family business owned and operated by Tobi Ross, a life long resident of the Mendocino Coast. We have excellent horses that are matched to your riding abilities. Our horses receive the finest care.
"Ross Ranch trail guide Tobi created an absolutely amazing experience, easy to schedule with fast and clear response w zero wait time, easy to find location, horses well loved and cared for! They very well behaved, felt very safe for my 9 & 12 year olds, extremely affordable and long beautiful beach ride! Highly recommend this experience- for locals and visitors!!"
~ Jade Aldrich, Google Review